The hockey puck style antenna can be used inside the reefer cabinet. No longer will the antenna need to be placed at the top of the reefer unit. 
Simply find a metal plate or frame piece and the 20 Lbs / 89 Newtons magnet will attach. With such a strong magnet it is unlikely the antenna will move from its location. 
Be sure to take caution when installing the antenna as this can create a Pinch point. 
The connectors are the same as previous generations and will connect to the UMD the same as before. 
Make sure that the antenna is not blocked by other metal plates etc. Line of sight to one of the reefer doors is an optimal location.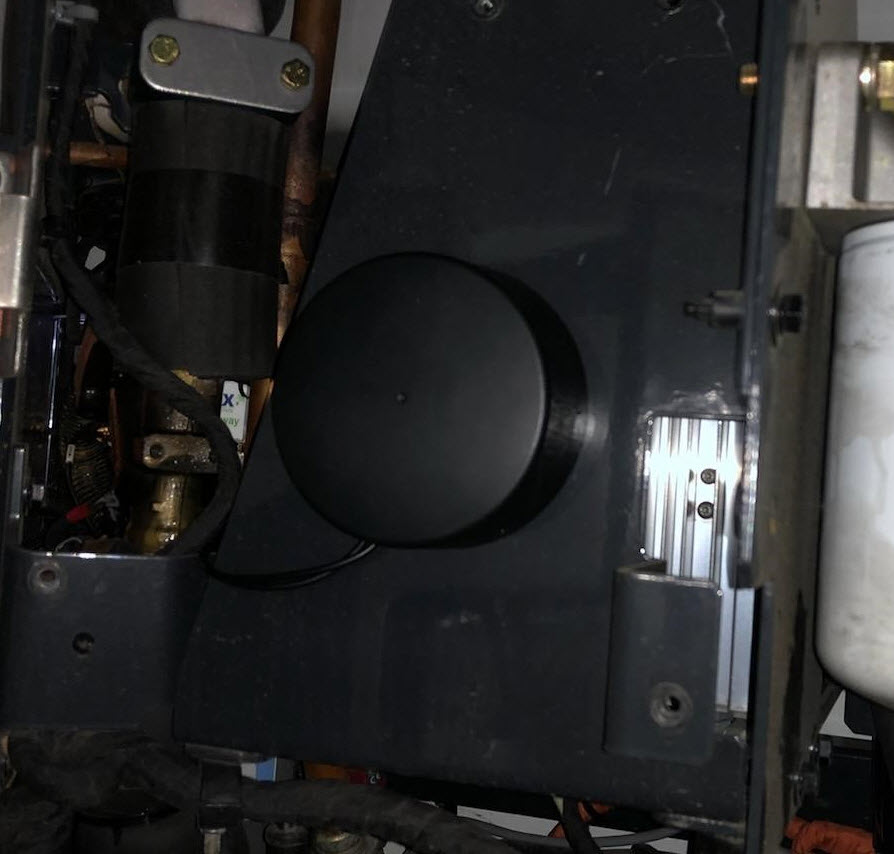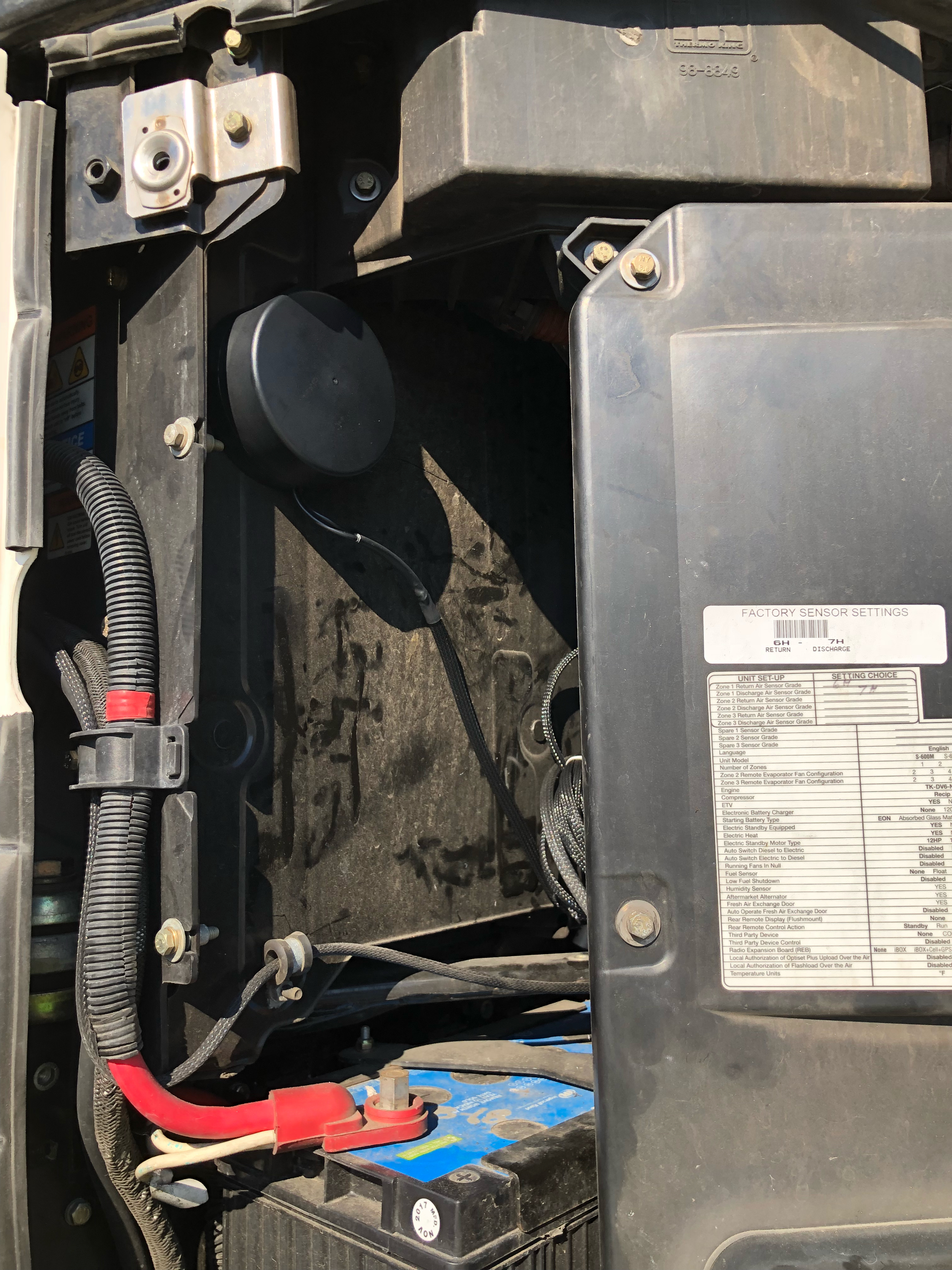 If you have further questions or would like to order this new antenna please contact support.us@cooltrax.com