Installation locations for Thermo King Precedent series.
Models include:
 C-600, C-600M, S-600, S-600DE, S-610M, S-610DE, S-700
UMD – Located on the back wall
RF Antenna – Directly next to or under the UMD.
GSM/GPS Magnetic Base Antenna – Top left corner of metal sheet bracket.
TK Blue Box & Power Connection – Inside Micro
Caution - When drilling screws anywhere, be sure to check what's behind the material being drilled through.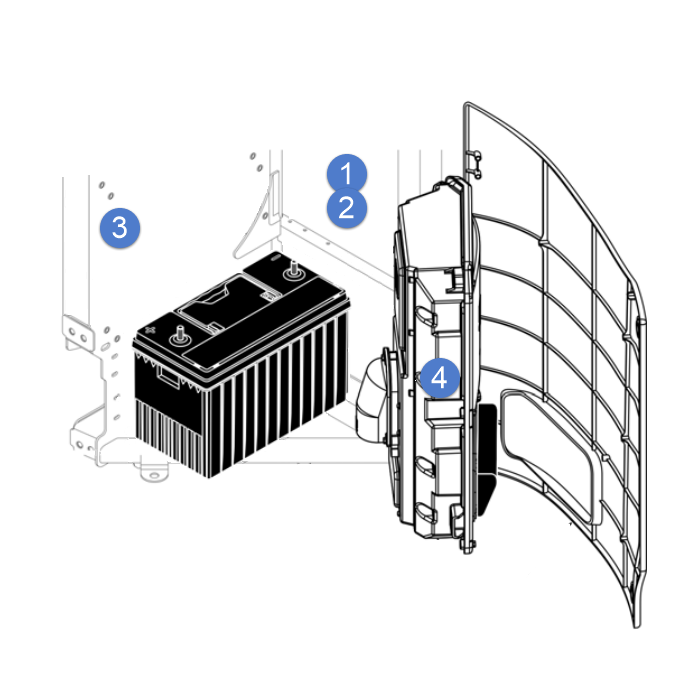 Thermo King Straight Truck